I'm excited to share with you today my review of three softcover books available from
Apologia Educational Ministries
that you can use in your homeschool or with your church youth/children's group. The three books I received for this review were:
iWitness Biblical Archaeology,
New Testament iWitness
, and
Old Testament iWitness
written by Doug Powell.
Doug has a Master of Arts in Christian Apologetics from Biola University.
The reading level for these three books is ages 11 and up. Children and adults will love them! All are priced at $14.00 each.
iWitness Biblical Archaeology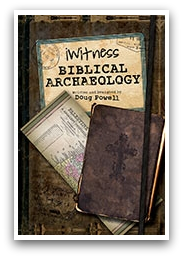 Doug Powell does an excellent job of presenting archaeological discoveries and how they reveal the accuracy of the Scriptures in
iWitness Biblical Archaeology
. Topics included are: The Flood, Looking for Noah's Ark, Egyptian Chronology, The Exodus, House of David Inscriptions, YHWH Inscriptions, Israel Inscription, Sennacherib's Seige of Jerusalem (finds at Nineveh), Old Testament History, Dead Sea Scrolls, Oldest Old Testament Copies, Hadrian and Constantine, Jesus' Judges, Jesus' World, New Testament Locations, New Testament Inscriptions and The Burial Shroud of Jesus?.
The pictures are amazing and the layout of the pages is very eye-catching!
New Testament iWitness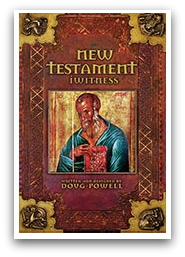 Many people have questions about the Bible and how it came into being.
New Testament iWitness
will answer questions such as:
Who wrote the New Testament?
How do we know?
How can we know we have the original text?
What was the criteria for being included?
and more!
This is an excellent book to use to discover the history and formation of the New Testament.
Topics covered in New Testament iWitness include:

Canon Criteria, Athanasius, Eusebius, Church Fathers, Muratorian Canon, The Gospel, The Apostle, Apostolic Fathers, Apostolic Age, Synoptic Problem, Hymns and Creeds, Rejected Books, Canon Certainty, How It Was Copied, Number of Copies, Copying Methods, Differences in the Copies, Manuscript Families, Textual Criticis and Recovered Text.
Old Testament iWitness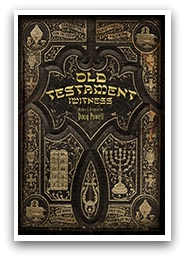 Explore the answers to your questions about the Old Testament in
Old Testament iWitness
. You will learn how the Old Testament is absolutely the Word of God as Doug Powell takes you through topics such as Canon Formation, Major Prophets, Minor Prophets, The Scrolls, Wisdom Books, History Books, Intertestemental Period, etc. There is also a helpful timeline.
How We Used iWitness from Apologia
My son and I read these daily in our homeschool. We both loved digging into each of these books to learn more about the Bible and the history surrounding it. We loved the colorful pages and the interesting text font which made reading them fun! The pictures were amazing!
I also plan to use these with the children of our church in a future lesson on the Bible and how it came to be. These books would also be a nice addition to a church library.
You can connect with Apologia Educational Ministries on the following social media outlets:
Find out what others on the Schoolhouse Review Crew have to say about the iWitness books by clicking on the image below!