Veritas Press
is a fantastic curriculum company that believes in classical Christian education. They offer curriculum and an online curriculum with the goal of helping our children reach their God-given potential. I was recently given the opportunity to review their
Veritas Press Self-Paced History
online curriculum with my son who absolutely LOVES history! Specifically, we received a year's access to the online
Veritas Press Self-Paced History: 1815 to Present
and the physical flashcards that go with it. The recommended ages for the online Self-Paced History program are grades 2nd through 6th.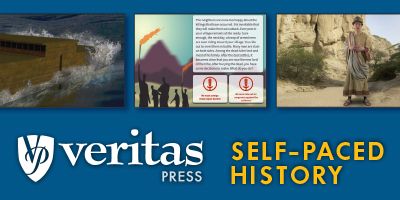 What's Included with the Veritas Press Self-Paced History: 1815 to Present?
160 lessons divided into 32 weeks
1815 to Present flashcards
Instant grading
Online worksheets
Online tests
Printable PDFs of material for assignments
Interactive activities within the lessons
Memory song for the 32 events covered
The cost is $199 for the Self-Paced History: 1815 to Present online course. The flashcards cost $19.95. There are also optional literature kits available for purchase, which we did not use. You will need a computer with a high speed internet connection. On the link I've provided for this course, you'll see on that page an icon to "test computer compatibility". You can use this test to make sure your computer will be able to run their online program.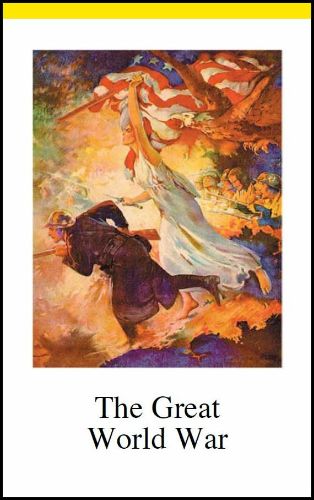 Front view of flashcard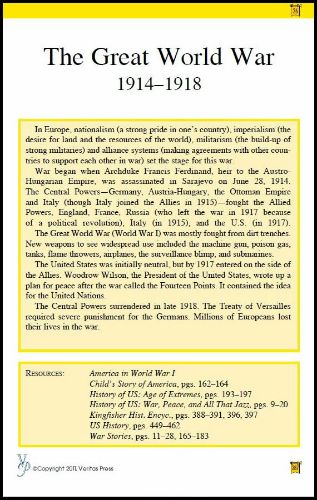 Information on the back of the flashcard
How We Used Self-Paced History: 1815 to Present
We used this self-paced history program 4 days a week in our homeschool. My son was instantly captured by the live lessons presented by his "teachers" Eva and Marcus. I have to admit, I was captured too! We watched the lessons together and when it was time for the worksheet, Caleb had no problem recollecting the information to score 100% on his worksheet.
Sprinkled throughout the lessons are interactive activities such as puzzles, maps, games, matching activities, or a spelling game. There is also a catchy memory song that lists all 32 historical events in chronological order to help memorize them. Caleb had fun with all of these offerings that are included with Self-Paced History: 1815 to Present!
The flashcards are beautifully made and contain all the information relating to the 32 events that are covered in Self-Paced History: 1815 to Present. I'll be buying a 3-ring binder with protective sleeves to keep our flashcards in so they will not get messed up. These flashcards can be used to complete the worksheets included in the daily lessons if your student has trouble remembering an answer to a question.
Our Opinion of Self-Paced History: 1815 to Present
We absolutely love Veritas Press Self-Paced History: 1815 to Present! Caleb was not bored at all with his lessons, and I was relieved to have finally found something that captured his attention in a subject he really loves.
You can connect with Veritas Press on the following social media outlets to find out more about all they have to offer for your child's classical education:
Walking in His Grace,
Laurie
See what others on the TOS Review Crew think about Veritas Press! Simply click on the image below: