As a mom, I want to do everything I can to instill a love for God's Word into my children. I'm sure you feel the same way. Now more than ever, our children need a firm Biblical foundation in their lives.
Prasso Ministries
offers the tools you need to help you get your kids into God's Word and apply it to their lives. I was very excited to be able to participate in a review of the
Teen Prasso Teacher's Manual
and the
Teen Prasso Homework Manual
as part of the TOS Review Crew.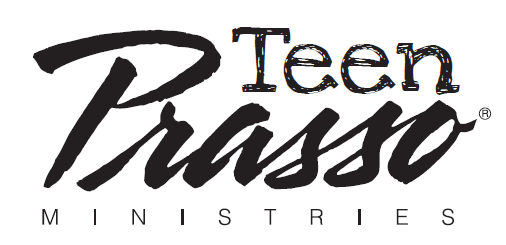 "Prasso" is a Greek word that means to practice repeatedly, habitually, and continually. That's exactly what we want to teach our kids about the study of God's Word.
Prasso offers Bible study tools for men and women, as well as youth and children. Here's a quote from their website that speaks to the heart of their mission:
"Now in it's 21st year, Prasso continues to help Christians find hope and victory by teaching them to consistently practice the Bible in their daily lives."
Prasso can be used for large and small groups, women's groups, men's groups, discipleship classes, youth groups, Bible study groups, counseling classes, sermon series, marriage counseling, students in college, or simply one-on-one.
I used the Teen Prasso Teacher's Manual and the Teen Prasso Homework Manual with my 14 year old son as part of our Bible study curriculum in our homeschool.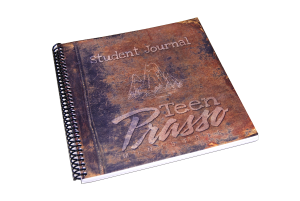 Teen Prasso Student Journal
Teen Prasso Teacher's Manual
3 Essential Features of the Teen Prasso Material
1. Daily Study Journal
These daily 20 minute lessons are the most important key to the study. Walking the student through God's Word, these lessons help them to understand much of what they will learn to their own journeys of this life.
2. Weekly Teaching Lesson
There are 13 lessons in the Teen Prasso material for a 12-week study. The first lesson will introduce your student to their daily journal. Each lesson in the study is designed to illustrate as well as strengthen the principles contained in the Student Journal through teachings, testimonies, and video elements. Your student will follow a fictional story of two teenage boys on a journey of their own throughout this 12-week study.
3. Weekly Small Group Discussion
My son and I took this time after the teaching of the daily lesson to discuss and work through the principles he learned in God's Word. We talked about how he could apply what he learned to his life. May I just say right here that I learned important principles for my own life too and it was a special bonding time with my son to discuss together how we could apply the truths of God's Word to our individual lives. There are "Questions for Group Discussion" that are found in the Student Journal at the end of each chapter that will help guide your discussion.
I loved that there were teaching tips included in the Teacher's Manual. Each lesson begins with the Message Goal that gives you and your student the Godly principle discussed in the lesson. Next in the lesson is a portion of the story of the journey of the two teenage boys. After reading this part out loud, the message is given which opens with prayer and continues to lay out the main principles of the lesson that you want to instill into the heart of your child. The story of the two teenage boys is divided into three parts with three messages. I chose to take each of the 3 story segments and spread them out over three days in our homeschool. This way I can make sure to plant the truth of God's Word into my son's heart and really take the time to discuss how he (we) can apply the truth to his (our) lives.
Getting your kids into God's Word with Prasso Ministries will be one of the best things you can do in the life of your child. You can connect with Prasso Ministries on
Facebook
to stay up-to-date on their Bible study tools.
To read more TOS reviews from the Schoolhouse Review Crew, simply click on the image below.