The work of missionaries in spreading the Gospel message is very valuable. I've always admired their courage and dedication as they come face-to-face with people who do not always favorably accept their presence or the message that they carry in the places where these people live. I want my son to learn how important the work of a missionary is. We have been so excited to take part in a review of
The Brinkman Adventures
, stories that are based on a real life missionary family as well as true events that have taken place in the lives of other missionaries from all over the world. We were given
The Brinkman Adventures Season 2: Episodes 13-24
to use for this review.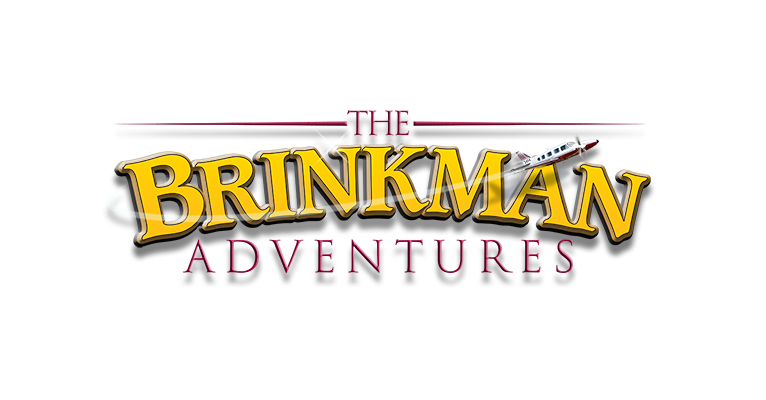 What's Included on Season 2 of The Brinkman Adventures
Season 2 of The Brinkman Adventures includes twelve episodes (13-24) on 4 CD's. It's over five hours of missionary stories featuring events from real live missionaries! The Brinkman Adventures is perfect for all ages - even mom and dad will love listening with their children! You can listen in the comfort of your home on any computer with a media player device or a CD player. If your vehicle has a CD player in it, you can even take The Brinkman Adventures along for trips and outings and listen to them as you are traveling.
Here are the story titles you and your family will be able to enjoy together as you listen to Season 2 of The Brinkman Adventures:
Disc 1
The Mystery Ring
Blue Hat & T-Shirt Bible
How Big is Your God, Part 1
Disc 2
How Big is Your God, Part 2
Mexico By Bus
Treehouse Academy
Disc 3
Pirates of Mayan Island
Sapphire Slaves, Part 1
Sapphire Slaves, Part 2
Disc 4
Hadi's Choice
Castle of Secrets
On the Run
I appreciated the fact that a disclaimer is given beforehand for audiences under 10 years of age to listen with an adult during some of the more intense episodes - not that anything was included that would necessarily present a problem for children under the age of 10 - I just thought that was nice of them to care enough to include that.
The suggested donation price for the CD set is $25.00 with free shipping. You can also order the MP3 album for the suggested donation price of $17.00. The cost is absolutely worth what you will receive. Plus you will have the satisfaction of knowing that your money is going to support a worthy project that focuses on missions.
I love how "the story behind the stories" is included on the website of The Brinkman Adventures! Further information on other details included in each episode is also listed here as well. Be sure to listen to the episode before reading this behind the scenes information based on the missionary story.
You can connect with The Brinkman Adventures on
Facebook
to keep up with all the exciting updates.
Our Experience with Season 2 of The Brinkman Adventures
We have thoroughly enjoyed listening to Season 2 of The Brinkman Adventures! My son and I listened every day during our homeschool time. Every day he anticipated for the time that we would sit on the floor together in our homeschool room to listen to these exciting missionary stories! Some days he would say as we started our homeschool day, "Mom, can we please listen to The Brinkman Adventures first?" There were days I used our listening time as a reward for his focus and attention during his other subjects. It did not take us very long to listen to all twelve of the episodes included in Season 2 of The Brinkman Adventures.
He and I both were fixed on listening to each episode because the stories were amazing and exciting! I loved Caleb's reactions as the missionary stories unfolded. One of his comments during an episode was, "God is always on time!" Another comment he made during another episode was, "He needs Jesus!" There were times as we were listening that we both were anxiously awaiting the outcome of the episode. I even found myself "on the edge of my seat" during several of the episodes. Caleb had his ears glued to the computer as he listened intently to the missionary stories while sitting on the floor in our homeschool room.
My son listened intently during every single episode...just like you see him here!
My Opinion of The Brinkman Adventures
I am so happy to have had this opportunity to review Season 2 of The Brinkman Adventures! We enjoyed listening to these amazing missionary stories so much that I plan on purchasing Season 1 so my son and I can listen to those episodes as well. I highly recommend this wonderful series to any family who have the desire to teach their children about missions through highly captivating, true life missionary stories. You will not be disappointed with The Brinkman Adventures!
Walking in His Grace,
Laurie