I love using study guides for books we are reading! With all that a study guide offers, it is really great at helping my son have a richer experience with the book.
Progeny Press
offers literature study guides for grades K-12. I was excited to be chosen to participate in this review as part of the TOS Review Crew. I selected
Little House in the Big Woods
to use in our homeschool for my review. The recommended grade levels for the
Little House in the Big Woods
Study Guide are 3rd-5th.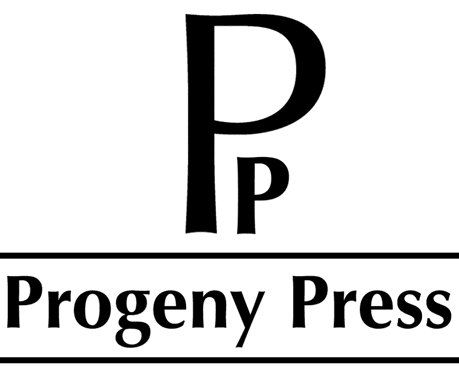 Meet Progeny Press
Michael and Rebecca Gilleland are the owners of Progeny Press. They, along with others, write the study guides which are available in CD or paper, book-bound format. Their study guides are also available for immediate download after purchasing. This is a great option to cut out shipping costs. The content is the same in whatever format you choose. You'll need access to a computer with Adobe Acrobat Reader (free download if you don't already have it) to use the CD, and also a printer to print off your study guide. Internet access, along with Adobe Acrobat Reader are both needed for the download option. The actual books are not included in your purchase, so you will need to either buy the book or check it out from your local library. You will find a
bookstore
on the Progeny Press website where you can purchase the book to go along with your study guide.
Our study guide for Little House in the Big Woods was an interactive study guide, meaning my son could type his answers directly into the PDF file. I absolutely LOVE this option because my son does not like to write. This feature has been a blessing to us both and will definitely have us coming back to Progeny Press for future literature guide purchases! All of their study guides for grades 4-12 are interactive in both the CD and download formats. The lower elementary study guides are not available as interactive.
In addition to the already mentioned needed items, you are going to need the following to work through the study guide:
Dictionary
Thesaurus
Bible
Topical Bible or Concordance (sometimes needed)
Included in the study guide are the following sections:
Note to Instructor
Synopsis
About the Author
Background Information
Before You Read Activities
Vocabulary
Questions
Dig Deeper
Projects and Activities
Answer Key (at the end)

The writers recommend taking 8-12 weeks to work through a study guide. Following this suggestion (and depending on your child), you should be able to complete three to four study guides per year. Suggested grade levels and prices appear with each study guide title.



How We Use Our Study Guide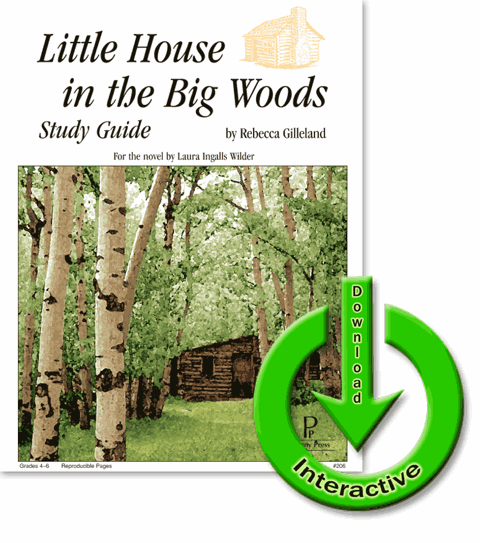 The price for Little House in the Big Woods interactive study guide is $16.99.
There is a very helpful "Note to the Instructor" at the beginning of the study guide that suggests how to use the study guide. I changed a few of the suggestions to fit our needs. For one, we didn't read the whole book in the first week. Instead we read the chapters as they are divided up in the layout of the study guide. After reading time, my son completes his work in the interactive study guide on the computer. As I said earlier, he doesn't like to write, so I love the fact that he can type his answers straight into the PDF file!
We have enjoyed the "Before You Read Activities" and the "Projects and Activities". These really help you get into the story with all of your senses.
Here's one of the projects we did of a soap carving that went along with the part of the story where Pa carved a shelf out of pieces of wood for Ma...
We were trying to make a whale, but ended up with a small fish. The Ivory soap was suggested for use in the study guide because of its softness, but it was actually too soft and easily broke when carved. I would suggest using a soap that wasn't so soft. Adult supervision is absolutely necessary in this project.
My Opinion of Progeny Press
I couldn't be happier to have discovered Progeny Press and all of the study guides that they offer! I love that they are a Christan curriculum provider that encourages children to rely on Scripture for truth and to use it as a lens while enjoying literature.
I love all of the projects and activities from which we can choose to enrich our experience of the reading. The projects and activities delve into various other subjects such as writing, art, science, and cooking. They have done a wonderful job in making sure your child experiences many different aspects within the story.
You already know how much I love that the study guides are interactive (CD and download formats). This feature is a lifesaver for children, like mine, who struggle with writing!
You can connect with Progeny Press on the following social media outlets:
If you are looking to enrich your child's reading time, I highly recommend adding the literature study guides from Progeny Press.
Read more reviews from the TOS Review Crew on other study guide titles available from Progeny Press. Simply click on the image below.